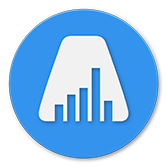 AudioSwift for Mac
Use your trackpad as a MIDI control surface in your DAW.
AudioSwift (US$24) requires macOS 10.11 or newer.
Improve your WorkFlow with a Trackpad
Slider (New)
Divide the trackpad in 1 to 4 virtual sliders and send CC or Pitch Bend MIDI messages. Add expressivenes to virtual instruments or automate plugins parameters easily with a trackpad. (Available in beta version).
XY
Use your trackpad as an XY pad to control several parameters at the same time, using one, two and three fingers configurations.
Mixer
Control one or two faders at the same time using simple touches. Move the panning, set the send's levels, use your trackpad as a jog wheel, and write automation in a quick and easy way. It is currently supported in Logic Pro, Pro Tools, Ableton Live, Reaper, Cubase and Studio One. (The sends, jog wheel and master fader are available in certain DAWs).
Trigger
Devide your trackpad in different zones to start making beats, or play sustained notes. Up to three notes can be played at the same time.
Scale
Choose a tonic note and then select a scale. Slide your fingers from left to right to play notes in the selected key. Apply pressure to the trackpad and it will send aftertouch MIDI messages. (Aftertouch requires a trackpad with Force Touch).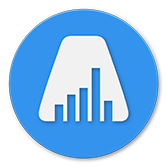 Get Started with AudioSwift
AudioSwift (US$24) requires macOS 10.11 or newer.