The latest version 2.1 of AudioSwift is compatible with macOS 10.15 Catalina. It has been notarized and it is compliant to Catalina security guidelines. You've read a lot of audio software companies advising not to upgrade your Macs yet. You probably shouldn't, but when you think is time to do so or you buy a new Mac that comes with Catalina already installed, AudioSwift will run on your Mac.
Just like the previous Mojave version, you'll need to give access to AudioSwift to the security preferences on macOS. If you're running AudioSwift for the first time, the following window will appear: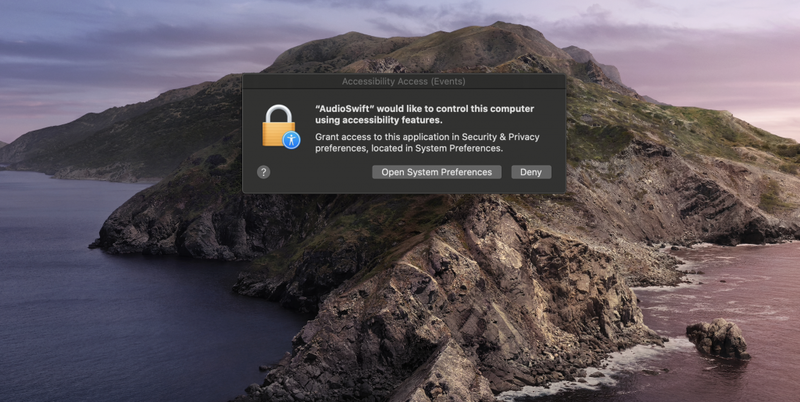 Click Open System Preferences. This will take you directly to the Privacy tab under System Preferences>Security & Privacy>Privacy Tab. On the left column go to Accessibility, and add AudioSwift by clicking the plus sign. You'll need an administrator password to add it. Once AudioSwift is added to the right column, open the app.